Please arrive 15 minutes prior to the start of your class
Please leave your cellphone out of the studio, save the selfies for after class.
The yoga studio & upstairs hallway are silent areas. Please talk quietly in the Pilates studio.
We have yoga mats & towels available for rent
You are responsible for booking and cancelling your classes if you cannot make it
We do not take cancellations over the phone
You can sign into your account through our website, with Mindbody, or use the Mindbody app to manage your bookings
Your reserved spot may be given away if you are not at the studio 5 mins before the class starts (this is industry standard to ensure that both students and studio are fairly respected)
As a group fitness facility, we ask that you do not attend class if you are sick
Socks are required for all Pilates classes
We have zero tolerance for abusive language and action toward our staff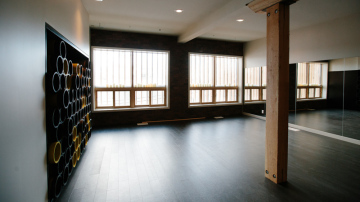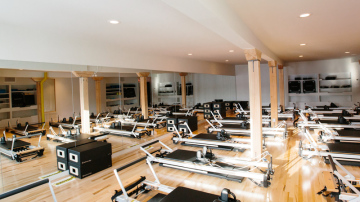 BOOKING POLICY
Please arrive at least 5 minutes before your scheduled class in order to keep your reservation.
Your spot in the class will be open to waitlist students and drop-ins if you don't check in at the front desk 5 minutes prior to class starting.
LATE POLICY
We start and end class together and appreciate you being on time.
NO SHOW & CANCELLATION POLICY
We have a 4 hours cancellation policy for regular group yoga & Pilates classes. Workshops cancellation outside 24 hours will be credited to your account for future use. Cancellations inside of 24 hours are not refundable. Privates require 24 hours notice for cancellation.
Class Pass. If you are on a Class Pass your class will be deducted as if you had attended class.
To avoid this charge, please make sure to cancel outside of our 4 hours cancellation window.
Unlimited Membership or Intro Offer. You have two 'strikes' free of charge (This is one of the perks of being on a Membership). Your third late cancel or no show in a month will be charged to your account at the drop in rate at the end of the month. You have 10 days to settle up any charges on your account.
Privates. We require 24 hours notice to cancel a private Pilates or Yoga Session, cancelation within 24 hours you will loose your session. If you are taking a semi-private, and one person does not attend the booking that person will be charged for the missed appointment or the attending client can choose to pay for a private instead of a semi-private. The same policy applies to tri-privates. For further information please contact the front desk.
EXPIRATION POLICY
All Single Classes & Class Passes expire 1 year from purchase date
Workshops and events are valid only for the date purchased
Registered classes are valid for the duration of the series
For any medical issues, please contact the studio directly
RETURN & REFUND POLICY
We do NOT offer refunds on any Drop-ins, Class Passes, Unlimited Memberships, Workshops or apparel and merchandise.
TRANSFERS
All Class Passes, Unlimited Memberships, Registered Classes and Workshops are non-transferable
All class credits must be used by the original purchasing client
To purchase for a friend, contact the studio, 403 474 9118
LOST & FOUND
Junction 9 is not responsible for lost or stolen items
Please ensure valuables are locked in a complimentary locker
Lost & found items will be kept for 1 month, after which they will be donated