WORKSHOPS
Our studio is dedicated to providing a space that allows for a wide range of offerings and events. Please keep your eyes on our schedule as these classes are a specialty and aren't offered all of the time - some will have limited availability. As always, please let us know if there is something specific you are looking for, or a teacher you would like to learn from.

We offer a few recurring 6 week registered sessions such as prenatal yoga, and beginners yoga. Please keep your eye on the schedule for new session start dates.

Refund policy for workshops & registered programs:
No refunds for cancellations within 48 hours of the workshop or event
For cancellations made within 2 weeks of start date, there is a 50% refund
All cancellations made prior to 2 weeks are subject to a 20% administration fee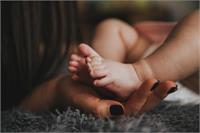 Mum and Bub Yoga

with

Jamie

Cameron
Next held on Tue, Aug 22, 2017 at 1:30 pm - 2:30 pm
This
enrollment
runs from Tue May 16, 2017 - Tue Aug 29, 2017
A 6 week registered yoga class taught by a certified post natal teacher for you and your baby. This class is designed for moms with babes who cannot yet crawl. This class will focus on movement, and establishing a strong foundation for restoring core & pelvic floor strength, lower back safety, and overall strength and relaxation. This class comes ready for random feedings, changing, and chatter, sometimes some crying as we welcome the chaos! We have mats for rental at the studio, and blocks straps and bolsters, just get to the studio and we will take care of the rest.
A few drop in spots will be availble.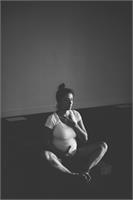 Prenatal Yoga

with

Allison

Goundry
Next held on Fri, Aug 25, 2017 at 5:45 pm - 6:45 pm
This
enrollment
runs from Fri Jun 9, 2017 - Fri Sep 8, 2017
Friday Evenings
$95.00/6 sessions $20/drop in single session
Mamas please join us for a 6 week ongoing registered class. Join a community of beautiful mammas for a weekly practice to unwind, relax and grow ever more steady in the wisdom of your physical body. Each class will focus on creating a sense of strength in the body, deep connection to breath, complete relaxation, and offer a sacred space for peaceful connection to your growing baby.
Prenatal Pilates

with

Cathy

Morrison
Next held on Sun, Aug 27, 2017 at 1:30 pm - 2:20 pm
This
enrollment
runs from Sun Aug 13, 2017 - Sun Sep 24, 2017
Join other like-minded Mommas for a six-week registered prenatal Pilates session.
Focusing on your deepest core muscles & pelvic floor, this prenatal Pilates session will support your posture, flexibility, core stability & balance as your belly grows.
Taught by Cathy Morrison, certified STOTT Pilates Instructor with Injury and Special Populations certification, Canfitpro pre/post natal & Prenatal Yoga Teacher Training.
Register for BOTH Prenatal Pilates and Prenatal Yoga and save $26.25! Promo Code in the receipt for Prenatal Yoga. Call the studio for more information.

Please note, there are no drop-in spaces available for Prenatal Pilates. Class is limited to 6 people, and registration for the full six weeks is required.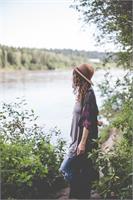 Healing with Archetypes - Complimentary Workshop (Filmed for promotional use)

with

Krista

Reierson
Tue, Aug 29, 2017 at 7:15 am - 9:15 am
Join Krista, an entrepreneur based out of Calgary, AB for a free workshop on Healing with Archetypes.
This workshop will be filmed
, so come prepared to share your smile with others :)
Krista began her work with Archetypes while creating a series of Malas for her company Chalice Grove, and from there knew she needed to share her findings.
Healing with Archetypes is a journey into the human psyche; it is an internal voyage of self-discovery, empowerment and remembrance of who we truly are.
In this workshop we are drawing on knowledge from Swiss Psychiatrist and Psychotherapist Carl Jung, medical intuitive Caroline Myss and contemporary medicine woman Sam Orthlieb as we explore the chakras and the four Archetypes that are associated with each chakra; one Earthly purpose Archetype, one Evolving Archetype and two Shadow Archetypes.
Knowing which archetype(s) is/are dominant in our life provides a roadmap to ancient wisdom, helping us uncover our lessons and gifts. We will explore how these energies show up in our life and how our health becomes affected if we don't bring awareness to these energy centers, archetypes and limiting beliefs surrounding the shadow aspects of each.
Participants are empowered to uncover their own personal archetype as well as guided in various kundalini postures and group work to discover the wisdom the body carries.
Come prepared in yoga gear, with a notebook, and eat light as we explore various warm-up Kundalini postures; this workshop incorporates experiential based learning. You won't leave the same.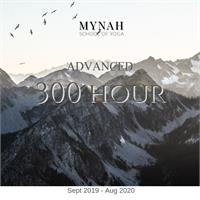 MYNAH - School of Yoga 300hr YTT
The Mynah school of yoga is a unique school in its own right. Founded out of love for community, for learning and for elevating each other, this school is one that offers a multitude of teachers to help you on your 300 hour yoga teacher training. The lead teacher, Kate W. Mak, is a certified yoga alliance E-RYT 500 level. Kate uses her teaching experience, trainings, workshops and biological sciences degree to teach from a platform of curiosity and passion. In the decade within the yoga community, Kate has become friends with many fascinating and brilliant people who shine so bright in their passions and field. It is with great honour and pride that she welcomes and introduces a faculty of teachers that defines the pinnacle of excellence. Our faculty includes: a world class anatomist flying in from NY, Lauri Nemetz. The insightful and brilliant Reno Muenz/Tiaga Prem Singh, flying in from Vancouver. Our local favourites, Randelle Lusk to cover sequencing, Dr. Justin Tan to help with functional anatomy, Keightley Bertram our Sanskrit scholar, Rose-Marie Theriault for pre-natal, Stef Rizvi to cover yin, Jilaine Beddoe to help teachers uncover their voices and strength and so many more! Each of these teachers are amazing and stars in their own field. We are confident that they will help you reach your own potential and become a powerful teacher. The MYNAH school of yoga will be launching their inaugural training September 8th at Junction 9 and will be completed over the course of a year, one weekend per month.|| Sept 8-10 || Oct 6-9 || Nov || 3-5 || Dec 1-3 || Jan 12-14 || Feb 9-12 || Mar 16-18 || April 13-15 || May 12-14 || June 15-17 || July 6-8 || August 10-12 || Reg Price. $4500.00 + gst || Early Bird $4300 + gst || Early Bird ends July 31, 2017 || Fridays 12pm-630pm || Saturdays 130-9pm || Sundays 2pm - 8pm || Mondays (long weekends only) 7am - 12pm || Wednesday Morning practice (every second week) 7-830am ||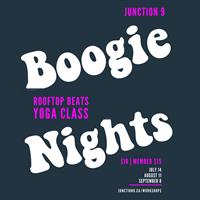 Boogie Nights - Rooftop Beats Yoga Class

with

Kristy

Karpa (Dahl)
Fri, Sep 8, 2017 at 7:00 pm - 8:15 pm
It's Friday night - Let's yogi to the beat! With Inglewood Night Market celebrating down the road, we wanted to throw a little dance party of our own.
Join us July 14, August 11, and September 8 for a gorgeous rooftop yoga class, to celebrate the start of your weekend with M-U-S-I-C! Curated and lead by Stacey Irvine, Bronwyn Hendry and Kristy Dahl, each class will have a different spin - from hiphop to 90's dance - from 7-8:15pm.
Tickets are $18, $15 for auto pay members.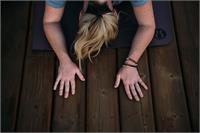 Market Collective + Junction 9 Meet on the Mat -Yoga Flow

with

Jen

Mehalko
Sun, Sep 17, 2017 at 10:00 am - 10:50 am
Matching movement with breath & heart with lungs. Jen (10am) & Caryn (11am) will guide you through a fluid, unique sequence with a primary focus on generating internal heat through breath, sun salutations, balance, and strength. Yoga to the beat with DJ Shannon Hart at Market Collective. This class is open to all levels. Please bring a yoga mat and water. This class is complimentary with $5 market admission.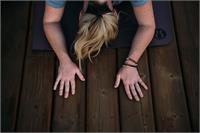 Market Collective + Junction 9 Meet on the Mat -Yoga Flow

with

Caryn

Kilback
Next held on Sun, Sep 17, 2017 at 11:00 am - 11:50 am
This
enrollment
runs from Sun Sep 17, 2017 - Mon Sep 18, 2017
Matching movement with breath & heart with lungs. Jen (10am) & Caryn (11am) will guide you through a fluid, unique sequence with a primary focus on generating internal heat through breath, sun salutations, balance, and strength. Yoga to the beat with DJ Shannon Hart at Market Collective. This class is open to all levels. Please bring a yoga mat and water. This class is complimentary with $5 market admission.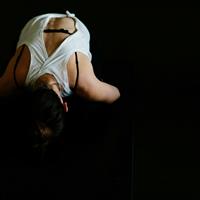 Therapeutic Yoga: A practice for resilience and movement

with

Lauren

Hutchings
Next held on Fri, Sep 22, 2017 at 1:15 pm - 2:30 pm
This
enrollment
runs from Fri Sep 22, 2017 - Fri Oct 27, 2017
This therapeutic practice focuses on slow, mindful and alignment-based movement to regain a sense of strength and confidence in the body. Lauren uses teachings and props from Critical Alignment Therapy(c) such as the Black Spinal Strap to bring awareness to the spine and awaken movement chains in the body. Alongside the physical postures, we use the tools of mindful meditation based on Jon Kabat-Zinn's Mindfulness Based Stress Reduction (MBSR) program such a guided breathing techniques and guided body scans. Mindful meditation is an essential part of rehabilitation as it calms the chatter of the mind and brings awareness back to the body in present time with compassion and curiosity. Together, we regain a sense of confidence and self-trust as the bridge between mental and physical resilience is strengthened. Open to all levels.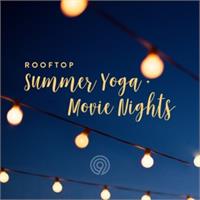 Summer Yoga & Movie Night on the Rooftop

with

Jilaine

Beddoe (Antoniuk)
Fri, Sep 22, 2017 at 7:30 pm - 11:00 pm
Summer Yoga + Movie Nights on the Rooftop!
Join us! Each month this summer, from June to September, four incredible yoga teachers will join four inspiring community partners for a unique rooftop series. Get ready to sweat it out and then cozy up with your best friend, girlfriend, boyfriend, or Mama, and watch four classic movies on the big screen!
On the rooftop at 730pm - a 1hr yoga class followed by a movie!
June 16 with Kate Mak + The Livery
July 21 with Stef Rizvi + Swimco
August 18 with Jen Mehalko + Adorn Boutique
September 22 with Jilaine Beddoe + lululemon
We will be raffling off a special gift from each of our community partners at their event, as well as sharing a 10% off discount code for their store.Tickets are limited, so please be sure to book your space early!
Please bring your mat, favourite blanket, and cozy pillow as it may cool down slightly as the evening goes along. Juice and Kombucha will be available for purchase, and popcorn will be provided.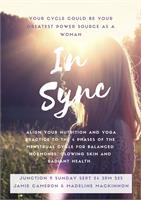 In Sync - Hormone Balancing Workshop

with

Jamie Cameron &

Madeleine Mckinnon
Sun, Sep 24, 2017 at 3:00 pm - 4:30 pm
This is an introductory session to bring awareness to the different phases of the menstrual cycle and how they affect a woman's hormones, mood and neurochemistry.
Women are cyclical creatures. We will learn how to care for ourselves and work with the unique abilities of each of the 4 phases of the menstrual cycle. We will discover how to
support ourselves to experience more energy, a more easeful period, reduced PMS and balanced hormones. If your monthly cycle is draining your energy, this class will show you how to turn that around so you can feel more balanced, calm and vibrant throughout the month. You will learn nutritional tips and specific yogic techniques to
customize your self-care for the different phases of the menstrual cycle.
This class is great for women who want to understand their bodies and connect with themselves more deeply. We will learn how to increase fertility and prepare the body for
conception, how to reduce and manage PMS symptoms, as well as how to live in harmony with the cyclical nature of the feminine.
During this session Madeline, Jen and Jamie will introduce themselves and speak to their respective experiences with hormone balancing and wellness. Madeline will lead a
talk on cycle awareness and the ways in we can learn to eat for our cycles. Jamie will lead a short yoga practice specifically aligned to hormone balancing. We will have a
short closing circle.
https://naturalhormonehealing.com/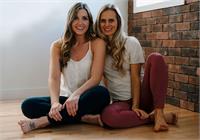 Yoga Acu Medicine

with

Caryn Kilback

& Kelly Grant
Sun, Sep 24, 2017 at 7:00 pm - 8:45 pm
Sink deeper into your practice with compassionate healers Caryn Kilback Ayurvedic Practitioner and Kelly Grant Doctor of Traditional Chinese Medicine. During this class you will begin your practice with a yin restorative sequence intelligently designed to shift your internal system, followed by a guided nidra meditation while receiving a few gentle acupuncture points during your restful savasana.
This months class will be focused on the Traditional Chinese Medicine Heart, the master of the mind. We will take you deeper into yourself, nourishing the mind as well as creating the foundation for you to expand the space you carry in your chest. Nourish your soul, open the mind and find stillness.