Stef Rizvi is the type of person you feel like you've always known but don't know how or why. Her personality is warm, her smile is infectious and her all black ensembles prove she's a total bada**. Stef has a way of sharing her practice and wisdom that speaks truly from the heart. Whether flowing in a spicy vinyasa class or finding stillness through yin she'll meet you exactly where you're at. In January, she was asked by lululemon to officially come on as one of their ambassadors. We're so excited for Stef and can't wait to see the impact she will continue to have on our community and our city as a whole.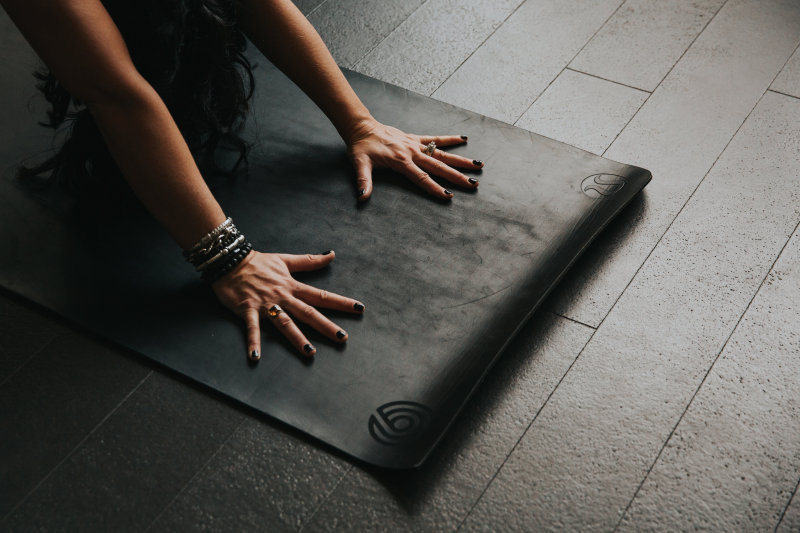 Tell us about your journey to yoga?
"What brought me to yoga was actually an injury. I used to be a big runner and then I tore my soleus and I needed to do something and it guided me to yoga. I got really into hot yoga when I first started practicing and it was the only thing that brought me the same high as a runner's high — but without the physical impact. It helped me heal my injury and I kept going back for more. I practiced for many years and then went and did my teacher training in Costa Rica with Nosara Yoga Institute. I got to spend a month in the jungle practicing all the time. Nothing grounded me like running did, until I found yoga."
What do you feel is your unique offering as a yoga teacher?
"Everyone's offering as a teacher is unique just based on who they are as a person. For me, I really love teaching in unconventional spaces. I love getting out of the studio walls and into the community. That can be anywhere — whether it's outside, or in a bar, or a big huge arena. I truly do think yoga can be anywhere. I love here at Junction9 that we have the rooftop, so automatically we have a chance to get outside of our conventional space. Yoga can be part of the world as it goes by. Music is the other thing that's a bit unique about me. I love to bring music that's current in my life into my classes — if I'm going to a lot of shows or festivals I'll bring whatever I'm listening into my playlist."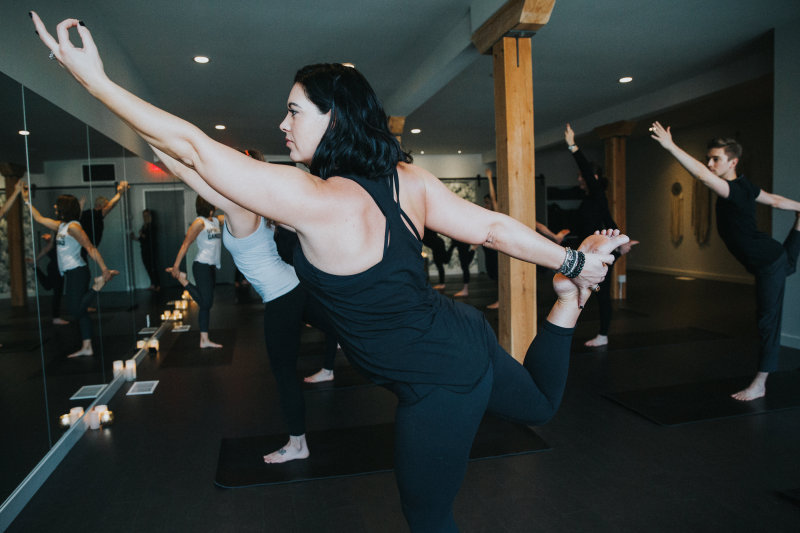 What's your advice for people who are new to the practice?
"We all get to try a pose for the first time once, so there's no sense of comparing yourself to your neighbor. We've all been in that space of trying something for the first time so just know you're not alone. Yoga is really personal. It's yours to journey and play around with. It doesn't need to be about anyone else, even though you're sharing common space with them.
What are you most excited about in becoming a lululemon ambassador?
"I already felt so much apart of the family so I don't think too much will change. The biggest thing I'm excited for is community connection. How can we bring yoga to a broader spectrum? I love the really traditional side of the practice, the real deep roots of it but I also love that it can be accessible to anyone by the simple nature of what it is. People put this stigma around yoga or say 'I'm not flexible, I can't go to yoga' but we show up on our mats to find that bit of a journey. It's not about how flexible you are, it's just about going and breathing and getting into a positive space.
What are your future goals as an ambassador and/or yoga teacher? Big or small?
"Retreats! There's a few of us here at J9 that have some retreats in the works and that get's me really excited. I want to do another big event. A few years ago we did a huge event in the golf dome and there was almost 500 people there, so I would love to see how we can get a bunch of us in the same common space just moving and breathing together."