February is all about love. Throughout the month we've been celebrating the mantra "Love Always Wins." That means loving yourself, your partner, your family, your best friends... and also your guts. Every time you roll out your mat for yoga or slip into your toesox for pilates you're honoring your body and showing it love from the outside in. But do we always make a conscious effort to do so from the inside out? Enter The Gut Lab.
This sister duo is making it easy to reap all the healing benefits of the ancient elixir known as bone broth. So, what's with all the hype? Bone broth is rich in collagen and amino acids to support everything from our immune system to the health of our hair, skin and nails. It helps muscle building and repair, by providing your body with essential vitamins and minerals. While we tend to drink this magical potion straight up, there's plenty of creative ways to infuse bone broth into your day-to-day life.
Since yesterday was National Margarita Day, and all this gloomy weather's got us dreaming of sunny beaches in Mexico, we figured we'd share a recipe that combines a few of our favourite things — bone broth and tacos.
This recipe originally came to us from Neige Blair, the brains behind Routine Cream deodorant (loving yourself also means loving your armpits so make sure to check out their all-natural line of products, available here at the studio). We loved it so much we needed to share!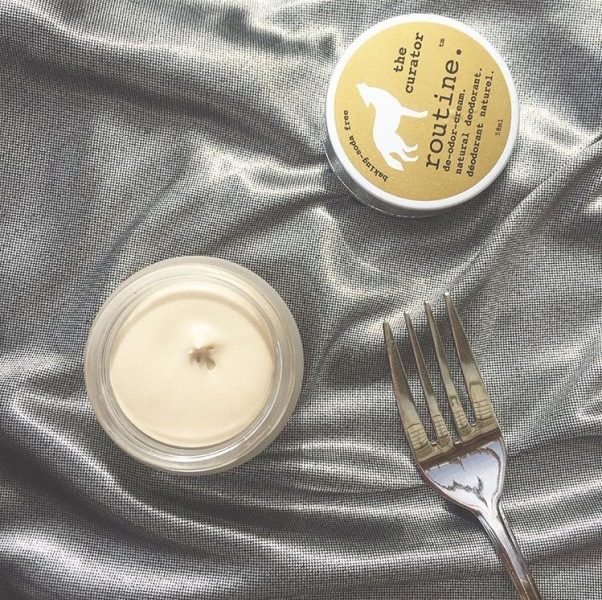 So, grab your pitcher of margaritas and your bone broth. This one's all about balance.
poached shredded chicken for tacos. recipe by Neige Blair
ingredients:
750ml The Gut Lab Chicken Bone Broth
4 chicken breasts
3 cinnamon sticks
1 1/2 tbsp cumin
1 tsp cayenne pepper powder
2 tsp cocoa powder
directions:
1. place all ingredients in a deep pan, with chicken submerged in broth.
2. bring to a boil, cover, + reduce heat.
3. simmer for 40 minutes, remove lid + then simmer for another 30 minutes, until broth is reduced to a sauce.
4. shred with a fork, + serve with tacos
5. enjoy!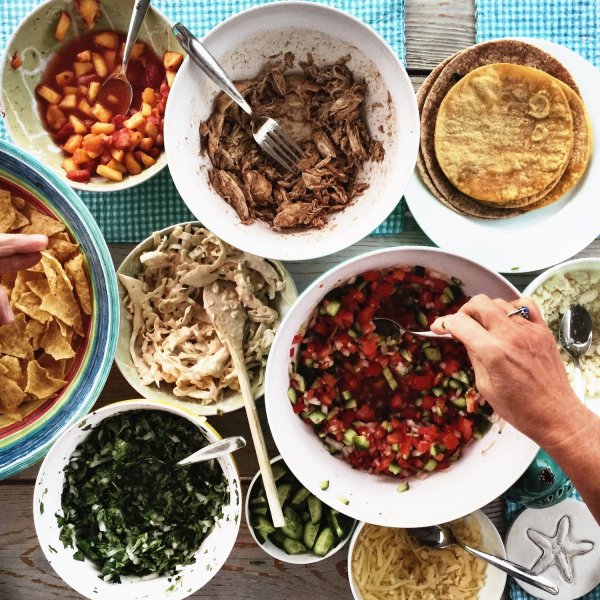 PS YES PLEASE! an extra recipe for some must have cilantro salsa.
ingredients: 1 finely diced large onion, 1 bunch of cilantro, juice of 4-5 chopped limes, 1 tbsp maple syrup, himalyan salt to taste
directions: mix + serve with tacos!