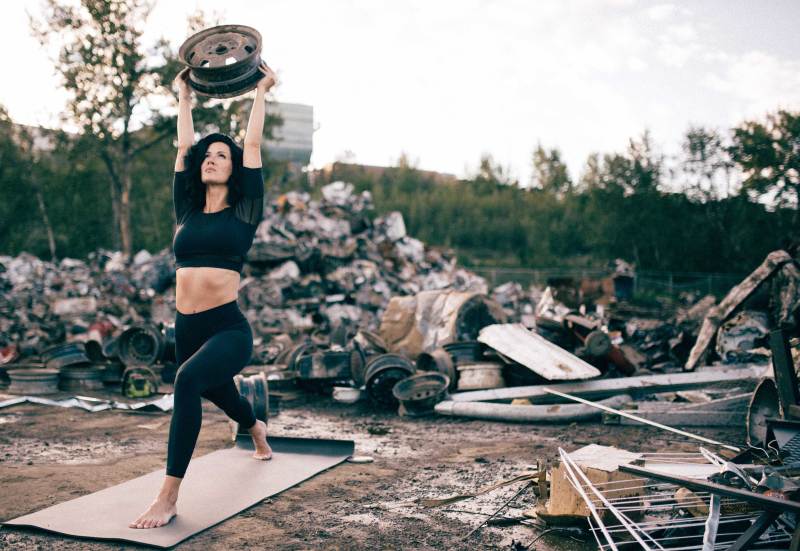 We're always inspired by people who chase their dreams — who don't take no for an answer, who push the boundaries and fearlessly write their own stories.
Meet Jennifer Mehalko — she's all of the above and more. You might recognize her from the studio or perhaps you've cursed her name during one of her extra spicy vinyasa flow classes. In addition to yoga teacher, spin instructor, and interior designer, she's added clothing designer to her already impressive resume. This fall marks the birth of Parts+Labor, an intention rich clothing/lifestyle brand that weaves the tangible with heart, beads of sweat and innate desire to live an elevated life. Mehalko launched her first studio collection for none other than Junction9 this past week. We're so excited for this capsule and feel so honoured to be included on her journey. We caught up with the designer herself to chat all things design, inspiration, balance and what crushing on the journey means to her.
What's the inspiration behind Parts+Labor and more specifically this capsule for J9?
The inspo behind the brand came from my parallel obsession with design and movement. Weaving 'The Parts' — unique, edgy fashion details that create confidence and originality, with 'The Labor' — the stuff you can feel, the experiences, the grit, the pure hot hustle, the things that make your heart race and make you scream HECK YES. I wanted to create a catalyst to something bigger than the tangible. Instilling confidence for people to be comfortable in their own skin, to let their inhibitions fall away and rock their originality.
You wear a lot of hats; how does each of your roles contribute to the other and how do you find balance with all you do?
My day-to-day is jammed full of creating — to be honest, I'm just assisting — by giving that extra push we sometimes need to discover what we're capable of creating for ourselves. Sifting through the creative process with either clients or students is a pretty dreamy role to play day to day. Balance is tricky. I've come to learn that if you truly love what you do every day then balance aligns naturally. The people, the things, the experiences; you get what you need exactly when you need it. Work becomes play and vice versa.
What's been the most challenging part of starting a clothing brand? The most rewarding?
Challenge: SO many ideas, I feel like my head and heart could explode. I can't wait to share the next collection! I've now got momentum so the challenge is keeping up with all the things I am inspired by. Prior to next the J9 collab I'm launching my vintage capsule. Vintage jackets, jumpsuits, t-shirts — all curated to be one of a kind.
What are your hopes for Parts+Labor?
Elevation. Love. Inspiration. Electric. Contagious. Positivity. Connection. Experience. BIG BOLD STYLE. To instill confidence from the heart + cultivate creativity for what you rock on the outside — pairing the parts with luon or loubs.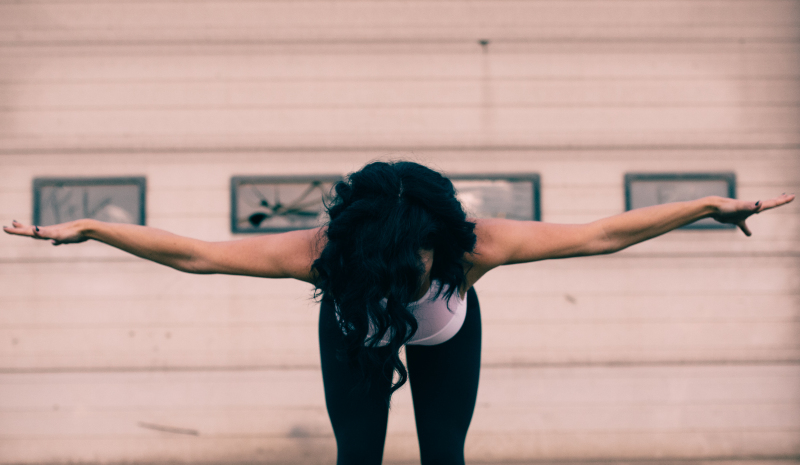 What does "crushing on the journey" mean to you?
When you come to realize you can find love and gratitude in it all. Reveling in the dark and the light, the wins and the losses, the dirty and the sparkly. When you can get up from the fall and realize the dirt on your hands and the ache in your heart are the catalyst to something bigger and more beautiful than you could ever imagine.
What's your advice for turning a vision into a reality?
Do not let the fear of 'what if' ruin the EFF YES of what is. #strikethatmatch