If you've been in the studio lately, chances are you've noticed the beautiful leather tote, wallets and yoga mat straps in our merch section. They scream quality in an overwhelming "I need to own you now" type of way. We caught up with Myles, one half of Little Lion Man Leather to chat all things creativity, craftsmanship and going back to basics — sans social media.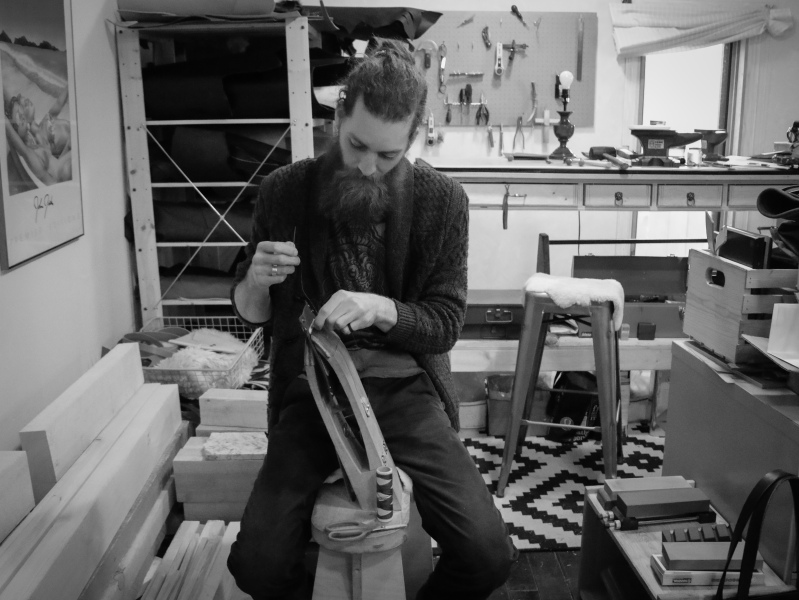 How did Little Lion Man Leather initially begin?
"I started leatherwork four and a half years ago. I took a job with Alberta Health Services after I graduated from University running the diagnostic imaging unit and I hated it. I went home one day and decided I would just quit and figure it out from there. I've always been really hands-on and crafty with whatever projects I put my mind to. We had this really old bag in my family that lasted a super long time. I was intrigued as to why it lasted so long compared to all the others wallets and bags that had come and gone. After looking into it, I learned that more often than not the wrong kinds of leathers are being used. They're machine stitched and essentially planned obsolesce where the products will fail after a year — and they know that. I wanted to get back to the idea of making things that will last forever. At first, you'll
like
the products, but over time you'll
love
them."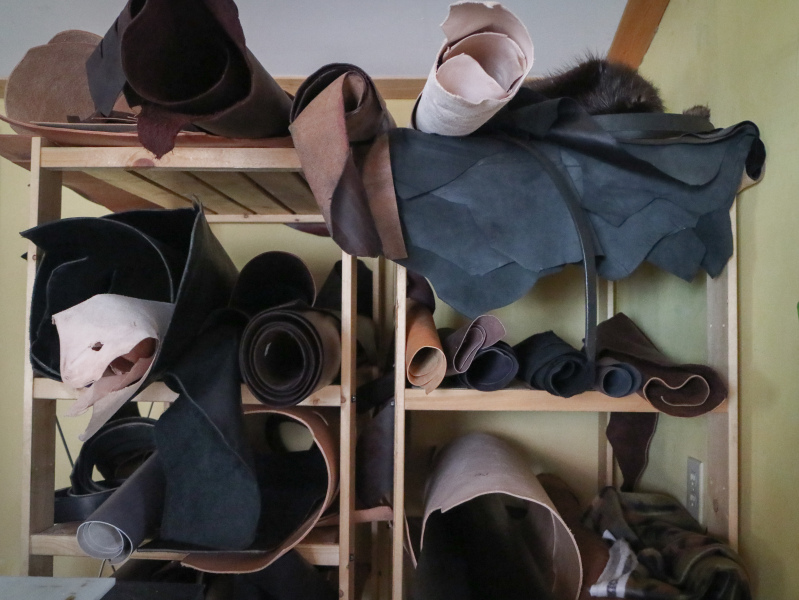 How did you learn your craft?
"It was definitely trial by fire. I had no skills whatsoever. I started with simple projects and learned from there. I had a good mind for spacial reasoning and could see in my brain what I wanted to make. Some of the first things were pretty rough, but you get better every time.
Everything is made by hand, no machines are used at any part of the process besides the tannery where the leather comes from. Essentially our work is completely portable and could be offgrid. All hand cut, hand edged, hand stitched. The quality stays really high with the saddle stitching technique we use. It's labour intensive, of course — but that's what creates quality.
Leather is super cool. It's really flexible, dynamic and luxurious. It's high stakes because it's expensive to work with but that's the fun of it. It's adaptable to all different projects — we've done banjo straps, belts, bags, wallets, rifle cases, menus for restaurants, coasters, wedding gifts, cigar pouches etc… People love wrapping stuff in leather. It's just better that way."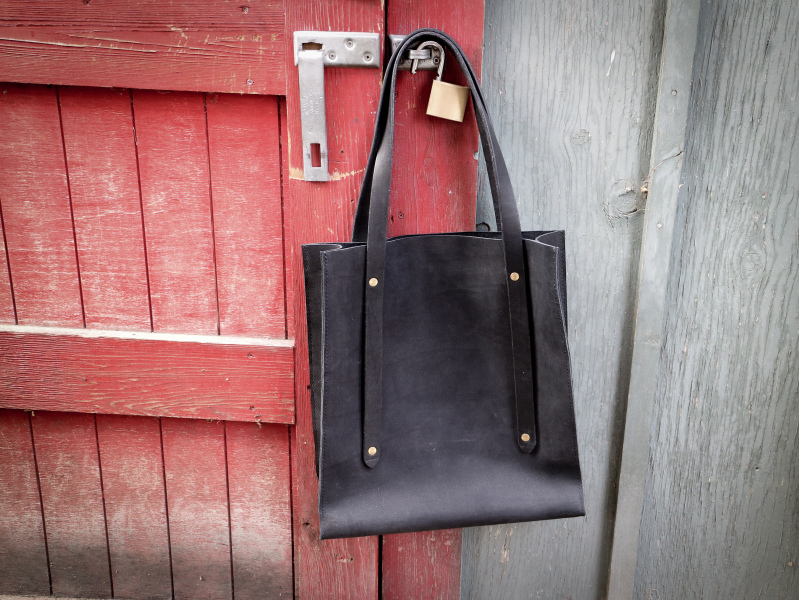 Looking back, what has been one of the most rewarding memories of LLM?
"We made this really simple wallet that a dude bought at the market. He told us he always ripped through wallets — once every six months regardless of how robust they were. He said he'd 'gamble on it' and hastily gave our products a go. Now, he'll always come say hi at the markets and show us that his wallet is still going strong four years later. That's honestly what this is all about. That guy was just searching for a wallet that fit his essential daily carry and he's still excited about it. That's the satisfaction I get from all of this."
What's it been like running a business with your brother Connor?
"We get along so well that it was a no brainer to work together on this. There's no conflict it just feels easy. We're really just on the same page in trying to elevate the craft to the highest level, no matter what is said. It's important to challenge each other so that mediocrity doesn't become the norm — even if it's hypercritical. We're really inspired by Japanese leather work, as it's taken more seriously there then anywhere else in the world. The quality of work you can get in Japan is absolutely stunning."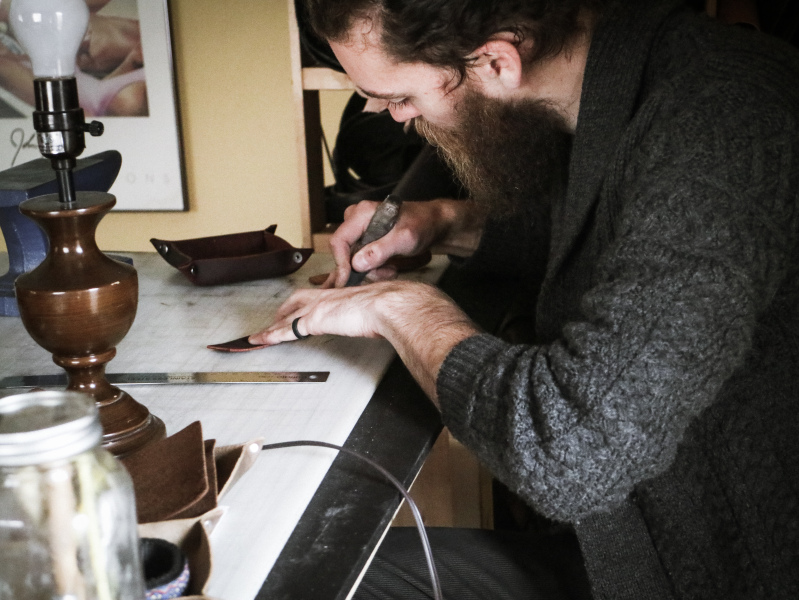 What's it about LLM that is different?
"I've always wanted to do something like this but never knew it was possible. The feedback we are getting gives us the confidence to keep going with it. I want to make leather products that are the absolute best because it would be sweet for Calgary, and that's what it comes down to. Being here for 31 years, we don't have all the cool projects that a lot of bigger cities have but there's no reason why we can't. There's a real movement of people here who are now trying to change the culture and make it the real deal. Our focus isn't on moving goods out all over the world. We want to hone in on the craftsmanship and that happens right here. We can then take it one step further as new contracts arise. The drawback is that yes, this is slow. But it's more rewarding this way. I think people need to communicate face to face in this world. It's easy to just go through the motions without slowing down or thinking about things. [With LLM] people come down to our shop, have a whiskey or a tea and collaborate on what they want. If there's an idea they can conceive, chances are we can make it a reality!"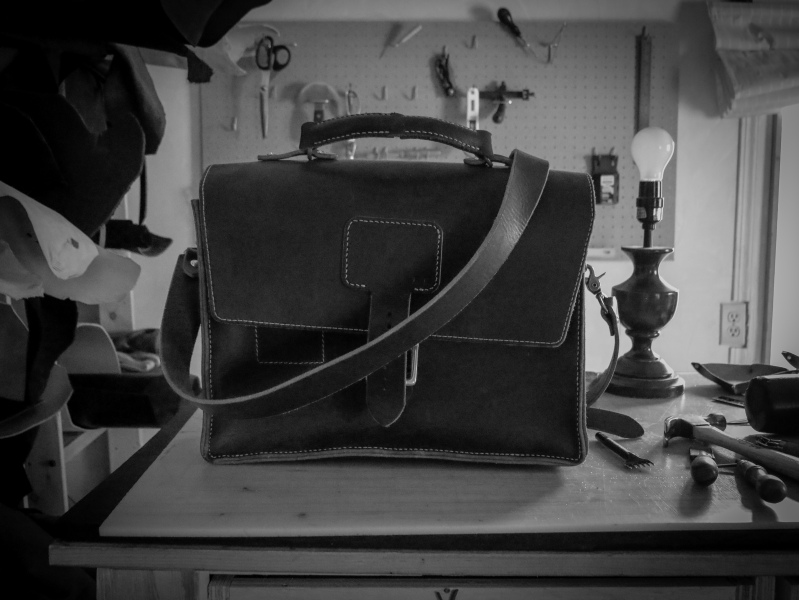 What's next for LLM?
"A few years back I worked with a boot maker down in in Pendleton, Oregon for a month. I learned the basis of boot making and to this day I still throw around the idea of pursuing that. You do run the risk of narrowing yourself because I would have to shift my entire focus, but there's a lot of potential for a cool custom boot program to create a smart pair of boots that are made the right way. Think light-weight, waterproof, all leather construction that could be re-soled over time. Time will tell!"
Want to get your hands on your very own leather goods? Forget instagram or online shopping, email
littlelionmanleather@gmail.com
to start the conversation.