Meet Annice — yogi, substitute school teacher, holistic nutritionist and an overall light in our community. Annice is deeply passionate about good food and good company and loves finding creative ways to blend the two together. We spent the day in her home, cooking and chatting all things food and wellness.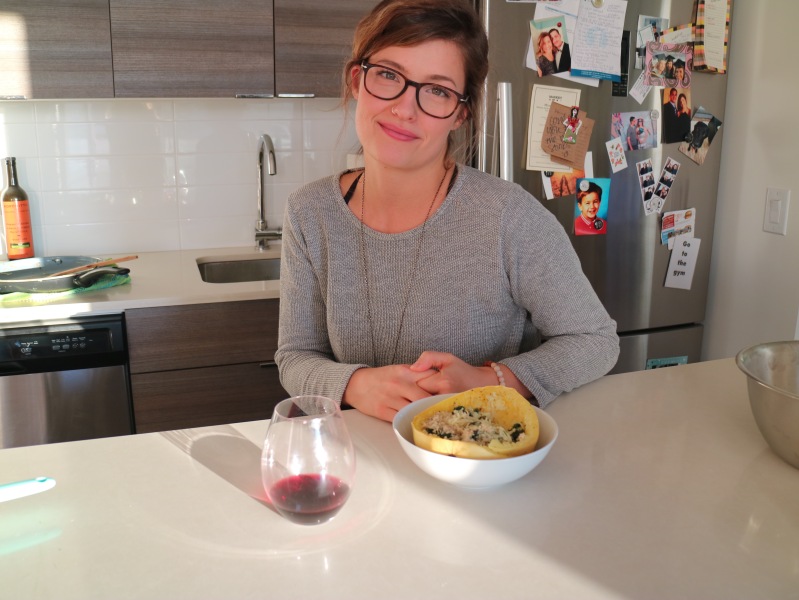 Favourite part of spending time in the kitchen?
"It is my go-to form of creative expression. In my life right now, I don't have time to paint or make ceramics, or sing in a band, so when I go in the kitchen I can channel all my creative energy. My favourite thing to do is open the fridge door, look inside and just see if I can make something out of anything. Food is delicious, you have to eat — so why not make something great to share with others?"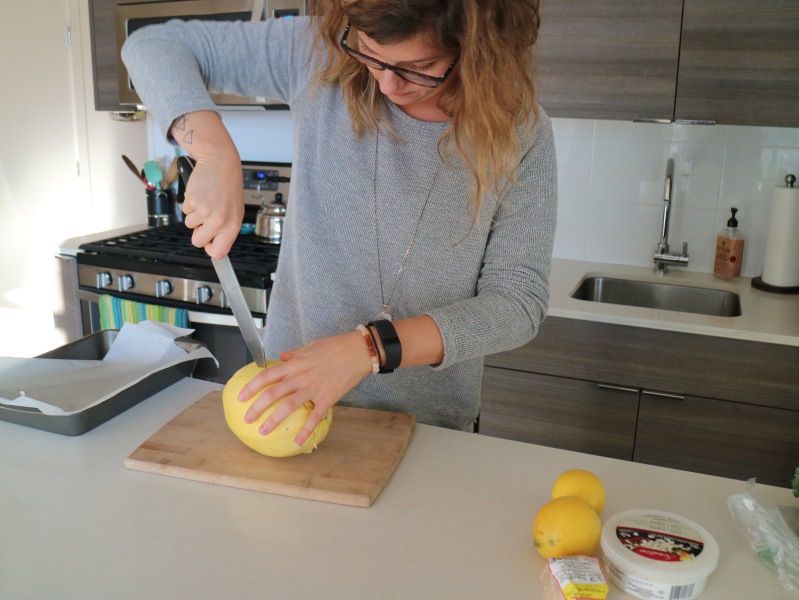 What are your favourite ingredients to cook with?
"Garlic, lemon, fresh herbs, butter — I think that's the French in me. You can apply those ingredients to really anything and it will likely turn out amazing."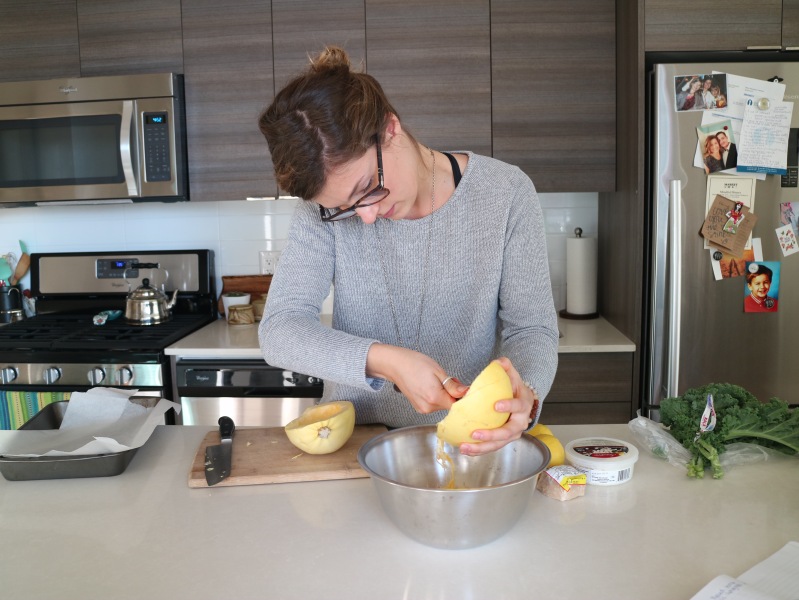 What's your biggest word of advice for people who are trying to experiment with cooking while staying healthy?
"It doesn't need to be complicated, sauces can go a long way. You can always do a bowl with veggies, a lean protein and a grain but mix up the dressing and you will have a different meal every day of the week. Try to make your own sauces and dressings from scratch, as the store bought ones are filled with lot's of preservatives and less-than-ideal ingredients. Also, less is more! You can use any ingredient you want but like most things in life just try not to overdo it. Last piece of advice — do it with a buddy. It's way more fun!"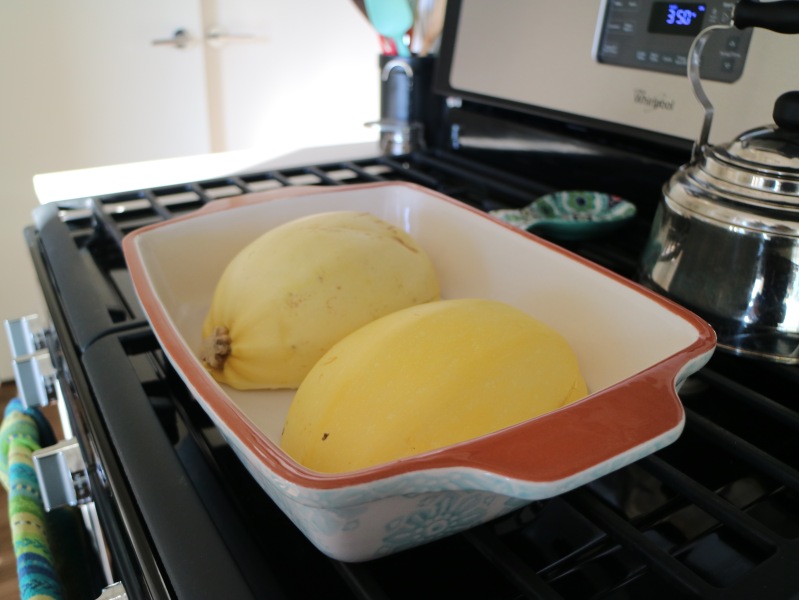 What has been the biggest shift in your own cooking since becoming a holistic nutritionist?
"It's pretty simple, but just making sure my diet is balanced. If I'm going to have something that's heavier in carbs then also making sure it's heavier in fats to help slow down that glucose metabolism. I now think more about how my food is going to biochemically react in my body. Is this going to hurt me or help me? If I'm really craving that bowl of pasta I'll still have it, but the way I make it is going to change so it's not as hard on my body. I'll add more veggies and I care a lot more about the quality of the ingredients I'm choosing. With fruits and vegetables, I aim for organic. With meat and dairy I look for grass fed options."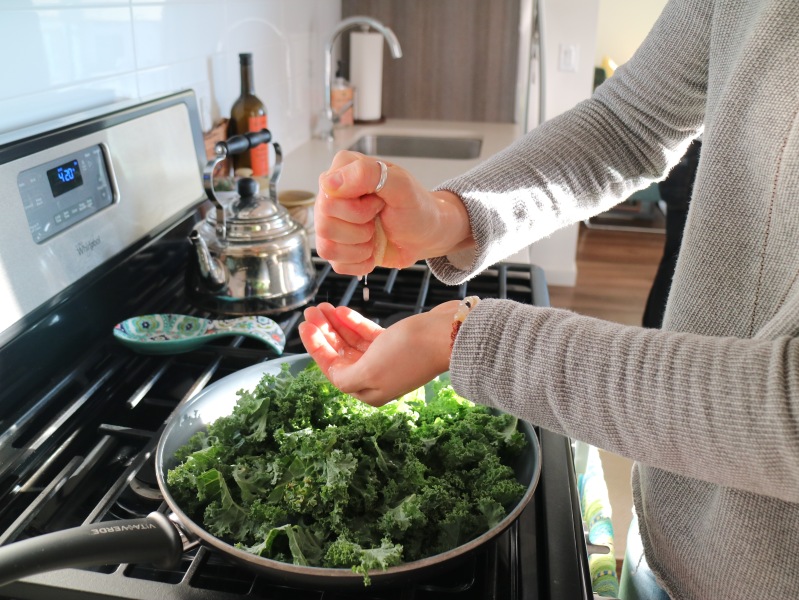 On that note — in buying higher quality ingredients what's your best advice for doing so in an affordable way?
"Clean 15 and dirty dozen. This refers to the top fruits and vegetables that are the least and the most contaminated by pesticide use. It's a useful gage for determining where to spend your money on organic. If you take something like a lemon, they have a hard rind on the outside and you generally don't eat that, so buying organic is less important. If you're getting something like kale, it definitely should be organic. You can pick and choose your battles this way."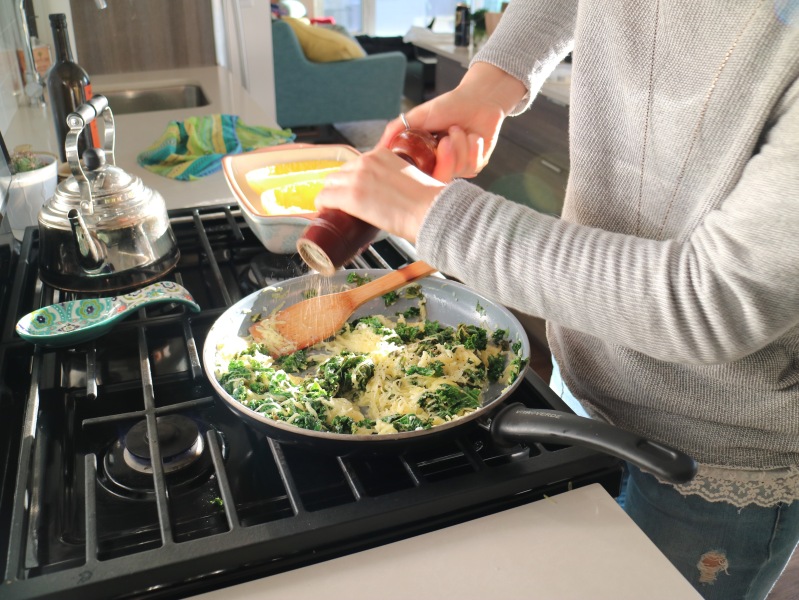 What you'll need:
1 spaghetti squash
2 lemon
1 bunch of kale
3 cloves of garlic
1 hunk hard parmesan
½ container crumbled goat cheese
1 heaping tablespoon raw virgin coconut oil
2 heaping tablespoons fresh dill
Directions:
Preheat the oven to 425°C.
Cut the squash in half and scoop out the inside "guts."
Fill an oven safe dish with an inch or less of water then place the squash with the inside facing down. Bake for 20 minutes. Increase bake time by five-minute increments until the middle is soft.
Wash and rough-chop kale. In a separate pan sauté garlic with coconut oil. Add kale. Squeeze 1 ½ to 2 lemons (to taste) over kale, toss in goat cheese and dill.
Remove squash from oven. Drag a fork across the inside of the squash creating a noodle-like consistency. Add squash to sautéed kale and mix all contents together.
Add ingredients back into squash shells, then sprinkle parmesan cheese on top. Place back in the oven and bake for 12-15 minutes or until golden brown.
Enjoy!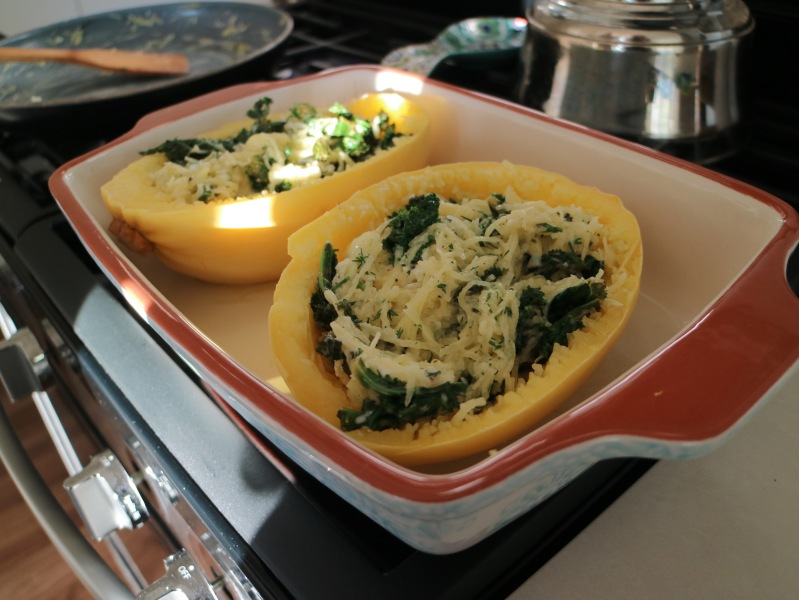 Follow Annice on instagram: @anniceelainewellness + visit her
blog
for more info and inspo.