Avery Maxwell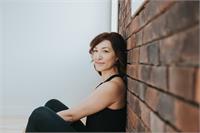 Avery has a dance background in classical and contemporary ballet, which first inspired her love of movement and the mind/body connection. She is a fully-certified Advanced-Level STOTT PILATES® Instructor and has been teaching both Private and Group Pilates since 2000, with a particular interest in Injuries and Special Populations (Pre/Postnatal, Athletes, Elderly populations, Injury Management, etc.). In 2012 she began her Restorative Exercise™ training under biomechanist Katy Bowman M.S., and is now also certified as both a Restorative Exercise Specialist™ and a Healthy Foot Practitioner™ through the Restorative Exercise Institute. This allows her to guide others through nutritious movements and correctives that maximize the health of all the various body systems (Musculoskeletal, Cardiovascular, Lymphatic, etc.) through whole-body alignment, while in turn minimizing degeneration and injury. Avery is a Junction 9 local (living in the neighbouring community of Ramsay), café latte lover, and mom of two smart girls. She has taught throughout Calgary as a self-professed "Alignment Nerd", and loves introducing people to their own potential for health and vitality.
Avery Maxwell instructs the following:
Utilizing breath with controlled & isolated movement and mental focus, this class will allow you to connect with muscles you never knew you had. An alignment based class, designed to challenge you to rediscover your posture, and find balance and stability, as you strengthen your body in new ways. This class will move at a pace that allows you to focus on functional movement and prepare you with a strong foundation and increased body awareness. The challenge of this class is in the slow and controlled movement, expect to be challenged by the basics. This class is open to all levels. *We recommend taking 6 Reformer Align classes before progressing.




This class will elevate your expectations of strength and endurance while challenging your muscles and your mind. A total body workout, creatively utilizing the Reformer with a variety of props including, hand weights, fitness circle, resistance bands and cardio tramp to challenge you in unique ways each class. Expect to sweat and work as hard as you wish in this open level class. Modification will be given to allow everybody and Every Body to discover your own goals and safely challenge yourself beyond what you thought was possible. *This class is recommended for those who have taken Reformer Align classes and are comfortable with the Pilates basics.




A higher energy, low-impact class that is perfect for cardio lovers. This interval class is creatively designed with Reformer exercises intermixed with jumping on the Cardio Tramp to enable plyometric movement against spring tension (rather than gravity) giving you an aerobic workout that is kinder to your joints. A heart pumping, leg burning core centered class. Expect to sweat and laugh through this fun & energetic 50-minute class. *This class is recommended for those who have completed a minimum of 6 Reformer Align or Level 1 classes and is not recommended for those recovering from an injury.