Prenatal Pilates
This class is taught by: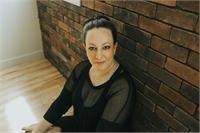 Stott Pilates®, Yoga Alliance® E-RYT, Yamuna Body Rolling® Cathy has always loved movement and has spent her life immersed in dance. She combined her passion for learning and teaching others by pursuing a career in fitness. Although she originally got involved in the industry by accident, she soon discovered how fulfilling and fun it was. She works full time teaching all types of classes and has experience as an director, educator and presenter. She hopes to inspire her participants to find better balance in their bodies, while having a great time.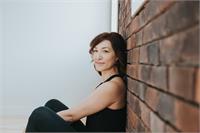 Avery has a dance background in classical and contemporary ballet, which first inspired her love of movement and the mind/body connection. She is a fully-certified Advanced-Level STOTT PILATES® Instructor and has been teaching both Private and Group Pilates since 2000, with a particular interest in Injuries and Special Populations (Pre/Postnatal, Athletes, Elderly populations, Injury Management, etc.). In 2012 she began her Restorative Exercise™ training under biomechanist Katy Bowman M.S., and is now also certified as both a Restorative Exercise Specialist™ and a Healthy Foot Practitioner™ through the Restorative Exercise Institute. This allows her to guide others through nutritious movements and correctives that maximize the health of all the various body systems (Musculoskeletal, Cardiovascular, Lymphatic, etc.) through whole-body alignment, while in turn minimizing degeneration and injury. Avery is a Junction 9 local (living in the neighbouring community of Ramsay), café latte lover, and mom of two smart girls. She has taught throughout Calgary as a self-professed "Alignment Nerd", and loves introducing people to their own potential for health and vitality.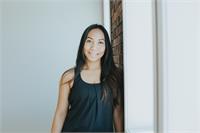 Triesa is a STOTT Pilates Instructor certified in Matwork, Reformer, Cadillac, Chair and Barrels Level 1, also had a training for Injury and Special Population Programs. Triesa is currently training in Reformer and Barrels STOTT Pilates Advanced programs ( Level2 ). Her pursuit to complete all of the advanced programs is well under way to being her next personal achievement. Triesa is certified in First Aid and CPR from Red Cross Canada. Triesa is also certified in Norway's Redcord Active Training. She received her certifications in her native country, Indonesia. Prior to STOTT Pilates and Redcord, Triesa made a career as a personal fitness trainer since 2006, at one of Jakarta's elite fitness centers, Celebrity Fitness. With a Bachelors in Public Health behind her and an abundance of fitness training skills and experience, she took the next step and shifted her focus to pilates. Completing variety of workshops, including pre and post natal STOTT Pilates programs, and also attending human anatomy courses gives Triesa a customized and adaptable approach within the delivery of her instruction. Working in unique areas of the world and training a large variety of clients, all of whom requiring different paths to reach their goals. Triesa has adapted the ideal skills to help virtually anyone with their pursuit to attain posture correction, core strength, and self fulfillment.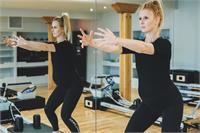 Investment $125 + gst (6 Sessions)
Join other like-minded Mommas for a six-week registered prenatal Pilates session.
Focusing on your deepest core muscles & pelvic floor, this prenatal Pilates session will support your posture, flexibility, core stability & balance as your belly grows.
Taught by Cathy Morrison, certified STOTT Pilates Instructor with Injury and Special Populations certification, Canfitpro pre/post natal & Prenatal Yoga Teacher Training.
Register for BOTH Prenatal Pilates and Prenatal Yoga and save 10% - Purchase the Prenatal Package.

Please note, there are no drop-in spaces available for Prenatal Pilates. Class is limited to 6 people, and registration for the full six weeks is required.
PLEASE ENSURE YOU ARE ENROLLED IN THE SESSION OF YOUR CHOICE. PURCHASE OF THE PACKAGE, WITHOUT ENROLMENT WILL NOT RESERVE YOUR SPOT.
Upcoming classes: