Complimentary Pilates Principles
This class is taught by: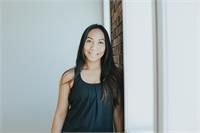 Triesa is a STOTT Pilates Instructor certified in Matwork, Reformer, Cadillac, Chair and Barrels Level 1, also had a training for Injury and Special Population Programs. Triesa is currently training in Reformer and Barrels STOTT Pilates Advanced programs ( Level2 ). Her pursuit to complete all of the advanced programs is well under way to being her next personal achievement. Triesa is certified in First Aid and CPR from Red Cross Canada. Triesa is also certified in Norway's Redcord Active Training. She received her certifications in her native country, Indonesia. Prior to STOTT Pilates and Redcord, Triesa made a career as a personal fitness trainer since 2006, at one of Jakarta's elite fitness centers, Celebrity Fitness. With a Bachelors in Public Health behind her and an abundance of fitness training skills and experience, she took the next step and shifted her focus to pilates. Completing variety of workshops, including pre and post natal STOTT Pilates programs, and also attending human anatomy courses gives Triesa a customized and adaptable approach within the delivery of her instruction. Working in unique areas of the world and training a large variety of clients, all of whom requiring different paths to reach their goals. Triesa has adapted the ideal skills to help virtually anyone with their pursuit to attain posture correction, core strength, and self fulfillment.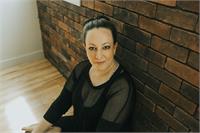 Stott Pilates®, Yoga Alliance® E-RYT, Yamuna Body Rolling® Cathy has always loved movement and has spent her life immersed in dance. She combined her passion for learning and teaching others by pursuing a career in fitness. Although she originally got involved in the industry by accident, she soon discovered how fulfilling and fun it was. She works full time teaching all types of classes and has experience as an director, educator and presenter. She hopes to inspire her participants to find better balance in their bodies, while having a great time.
This workshop nicely balances theory with practice! It will set you up with the foundations and tools you need to ensure you are getting the most out of your Pilates practice. In this workshop we will cover the 5 foundations of Pilates – these are designed to ensure correct postural alignment and encourage safe and intelligent movement. We feel strongly that being introduced to these foundations in a workshop setting prior to joining a group class will ensure you are comfortable and confident in the group setting and will allow the instructor to focus on the class as a whole rather than on a few individuals. This workshop will teach you how to set up your equipment and introduce you to the many props and accessories you will be using in group classes. As much as this is about safety it is also about you feeling self-assured – that you know what you're doing!! Forget having to fumble through your first class, tangled in your springs and straps. Walk in there like a pro, know your settings and kick butt! "Self confidence is the best outfit, ROCK IT and OWN IT!"
Upcoming classes:
Sign Up

Mon

Dec 10 7:00 pm - 7:50 pm

with

Triesa

Rusniaty




Sign Up

Wed

Dec 12 5:00 pm - 5:50 pm

with

Cathy

Morrison




Sign Up

Sat

Dec 15 10:00 am - 10:50 am

with

Cathy

Morrison




Sign Up

Mon

Dec 17 7:00 pm - 7:50 pm

with

Triesa

Rusniaty




Sign Up

Wed

Dec 19 5:00 pm - 5:50 pm

with

Cathy

Morrison




Sign Up

Sat

Dec 22 10:00 am - 10:50 am

with

Cathy

Morrison




Sat

Dec 29 10:00 am - 10:50 am

with

Cathy

Morrison




Wed

Jan 02 5:00 pm - 5:50 pm

with

Cathy

Morrison




Sat

Jan 05 10:00 am - 10:50 am

with

Cathy

Morrison