Yin Restorative
This class is taught by: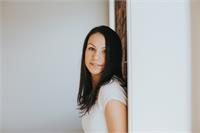 I have been practicing yoga asana (physical postures) since 2004, and meditation since 2007. Although my practice started as something physical, most recently meditation has been at the forefront of my practice, as I am interested in how mindfulness can be integrated into yoga asana, as well as overall mental wellbeing. I have a Bachelor of Arts degree in Eastern Religious Studies as well as an Education Degree from the University of Calgary. I am registered under Yoga Alliance as "E-YRT 500" but over the years have accumulated more than 1000 hours of training from many teachers from a variety of different disciplines; including hatha, kundalini, anusara, athlete specific, vinyasa flow, and yin yoga, as well as Shambhala and Theravada Buddhist meditation. I am so grateful for my teachers Dr. Adela Sandness, Yogi Vishvaketu, Kevin Elandar, Bernie Clark, Jules Mitchell and most recently Sarah and Ty Powers, with whom I am currently mentoring as a part of the Insight Yoga Institute. Despite the help I have had from many amazing teachers, I have come to know that that the real learning must come from practice, which is what I share with my students. I like to think of myself more as a "practice sharer", rather than a yoga teacher. My mission in the role of "teacher" is to help you reach your goals, whatever they may be, through discovering your own potential for practice. As the Buddha said: "No one saves us but ourselves, no one can and no one may. We ourselves must walk the path."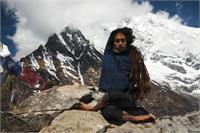 The start of my Yoga story was not a glamorous one. A friend and I decided to try out the latest exotic trend to hit the western world. Looking like a hot mess, my body tried in vain to match the various pretzel formations of the other people in the room. At the end of the class, while I lay in a puddle of my own primordial pool of sweat came this immense physical and emotional release. After practicing for 10 years I headed to Rishakesh, India to pursue a 200hr Teaching program under the wise eyes of Yogi Vishvketu. Close by the banks of the Ganges river is where we learned how to connect the mind, body, and the breath. While my practice has evolved since that time, I still remember that humble beginning. It continues to inform how I share this beautiful tradition with my students wherever they are in their journey.
This class is a blend between long held held yin stretches, and more supportive restorative poses to ease the mind and body. Poses will be held between 3 and 5 minutes, while your teacher guides you through mindfulness and relaxation techniques. This is a great class to balance a more active yoga practice or simply unwind after a long day. All levels welcome.
Upcoming classes:
Sign Up

Fri

Dec 14 4:30 pm - 5:30 pm

with

Stephanie

Nosco (Staniforth)




Sign Up

Sun

Dec 16 1:00 pm - 2:15 pm

with

Alfred

Sia Lu




Sign Up

Fri

Dec 21 4:30 pm - 5:30 pm

with

Stephanie

Nosco (Staniforth)




Sign Up

Sun

Dec 23 1:00 pm - 2:15 pm

with

Alfred

Sia Lu




Fri

Dec 28 4:30 pm - 5:30 pm

with

Substitute

Teacher




Sun

Dec 30 1:00 pm - 2:15 pm

with

Alfred

Sia Lu




Fri

Jan 04 4:30 pm - 5:30 pm

with

Stephanie

Nosco (Staniforth)




Sun

Jan 06 1:00 pm - 2:15 pm

with

Alfred

Sia Lu




Fri

Jan 11 4:30 pm - 5:30 pm

with

Stephanie

Nosco (Staniforth)




Sun

Jan 13 1:00 pm - 2:15 pm

with

Alfred

Sia Lu




Fri

Jan 18 4:30 pm - 5:30 pm

with

Stephanie

Nosco (Staniforth)




Sun

Jan 20 1:00 pm - 2:15 pm

with

Alfred

Sia Lu




Fri

Jan 25 4:30 pm - 5:30 pm

with

Stephanie

Nosco (Staniforth)




Sun

Jan 27 1:00 pm - 2:15 pm

with

Alfred

Sia Lu




Fri

Feb 01 4:30 pm - 5:30 pm

with

Stephanie

Nosco (Staniforth)




Sun

Feb 03 1:00 pm - 2:15 pm

with

Alfred

Sia Lu




Fri

Feb 08 4:30 pm - 5:30 pm

with

Stephanie

Nosco (Staniforth)




Sun

Feb 10 1:00 pm - 2:15 pm

with

Alfred

Sia Lu




Fri

Feb 15 4:30 pm - 5:30 pm

with

Stephanie

Nosco (Staniforth)




Sun

Feb 17 1:00 pm - 2:15 pm

with

Alfred

Sia Lu