Yin by Candlelight
This class is taught by: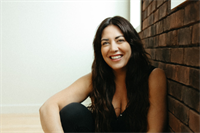 I have always loved making it to my mat, but my true love for yoga began while rehabbing a persistent running injury. I was forced to slow down and heal and commit to a consistent practice. I loved it so much that in 2008 I travelled to Costa Rica to take my first yoga training. It was life changing. I found love. Now I get to share that love in this beautiful community that Junction 9 has brought together. Breathe it all in, love it all out.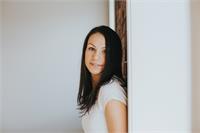 I have been practicing yoga asana (physical postures) since 2004, and meditation since 2007. Although my practice started as something physical, most recently meditation has been at the forefront of my practice, as I am interested in how mindfulness can be integrated into yoga asana, as well as overall mental wellbeing. I have a Bachelor of Arts degree in Eastern Religious Studies as well as an Education Degree from the University of Calgary. I am registered under Yoga Alliance as "E-YRT 500" but over the years have accumulated more than 1000 hours of training from many teachers from a variety of different disciplines; including hatha, kundalini, anusara, athlete specific, vinyasa flow, and yin yoga, as well as Shambhala and Theravada Buddhist meditation. I am so grateful for my teachers Dr. Adela Sandness, Yogi Vishvaketu, Kevin Elandar, Bernie Clark, Jules Mitchell and most recently Sarah and Ty Powers, with whom I am currently mentoring as a part of the Insight Yoga Institute. Despite the help I have had from many amazing teachers, I have come to know that that the real learning must come from practice, which is what I share with my students. I like to think of myself more as a "practice sharer", rather than a yoga teacher. My mission in the role of "teacher" is to help you reach your goals, whatever they may be, through discovering your own potential for practice. As the Buddha said: "No one saves us but ourselves, no one can and no one may. We ourselves must walk the path."
A gentle practice that still creates a chance to challenge the bodies patterning and develop a slower practice that focuses on the connective tissue and deeper tissues in the body. Main focus is brought to the hips, back, shoulders and creating longer slower holds to allow the body to open in process. Everyone welcome.
"Focus on the Connective Tissue. Drop into stillness." Kristy Karpa
Upcoming classes:
Sign Up

Tue

Dec 11 8:50 pm - 9:50 pm

with

Stef

Rizvi




Sign Up

Wed

Dec 12 8:50 pm - 9:50 pm

with

Matthew

Kelemen




Sign Up

Thu

Dec 13 8:50 pm - 9:50 pm

with

Stephanie

Nosco (Staniforth)




Sign Up

Tue

Dec 18 8:50 pm - 9:50 pm

with

Stef

Rizvi




Sign Up

Wed

Dec 19 8:50 pm - 9:50 pm

with

Matthew

Kelemen




Sign Up

Thu

Dec 20 8:50 pm - 9:50 pm

with

Stephanie

Nosco (Staniforth)




Wed

Jan 02 8:50 pm - 9:50 pm

with

Matthew

Kelemen




Thu

Jan 03 8:50 pm - 9:50 pm

with

Stephanie

Nosco (Staniforth)




Tue

Jan 08 8:50 pm - 9:50 pm

with

Stef

Rizvi




Wed

Jan 09 8:50 pm - 9:50 pm

with

Matthew

Kelemen




Tue

Jan 15 8:50 pm - 9:50 pm

with

Stef

Rizvi




Wed

Jan 16 8:50 pm - 9:50 pm

with

Matthew

Kelemen




Tue

Jan 22 8:50 pm - 9:50 pm

with

Stef

Rizvi




Wed

Jan 23 8:50 pm - 9:50 pm

with

Matthew

Kelemen




Tue

Jan 29 8:50 pm - 9:50 pm

with

Stef

Rizvi




Wed

Jan 30 8:50 pm - 9:50 pm

with

Matthew

Kelemen