WORKSHOPS
Our studio is dedicated to providing a space that allows for a wide range of offerings and events. Please keep your eyes on our schedule as these classes are a specialty and aren't offered all of the time - some will have limited availability. As always, please let us know if there is something specific you are looking for, or a teacher you would like to learn from.

We offer a few recurring 6 week registered sessions such as prenatal yoga, and beginners yoga. Please keep your eye on the schedule for new session start dates.

Refund policy for workshops & registered programs:
No refunds for cancellations within 48 hours of the workshop or event
For cancellations made within 2 weeks of start date, there is a 50% refund
All cancellations made prior to 2 weeks are subject to a 20% administration fee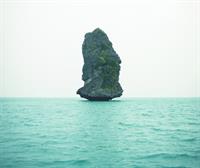 Learn to Meditate

with

Caryn

Kilback
Next held on Tue, Nov 21, 2017 at 7:10 am - 7:50 am
This
enrollment
runs from Tue Nov 7, 2017 - Thu Dec 14, 2017
Learn the Vedic approach to meditation with Caryn Kilback, co-founder of Instill Meditation, and find out how you can turn a tool into a practice! Meditation is a practice of 'incremental change applied consistently over time' and is most effective when practiced daily. In a similar manner to how a personal trainer motivates and educates you to begin a workout regimen, spending more time with an educated instructor while establishing a routine can jump-start its effectiveness. More people than ever before are turning to meditation, and as the demands of modern day living increase, people are looking for a sustainable way to cope with daily pressures and responsibilities, while still functioning at the top of their game. Meditation is considered to be the number one tool for stress reduction, as well as enhanced creativity, clarity and consciousness.
Hosted twice a week over the duration of six weeks, this course is designed to help you gain confidence, build consistency, and leave as a self-sufficient meditator no matter your skill level. This series is designed to take you through an intelligent progression of different focuses and themes, eventually setting into a rhythm of consistent practice. In the first week's sessions you will receive a mantra and learn the fundamental mechanics of an effective meditation practice rooted in Vedic Meditation. Over the following weekly sessions we will then build upon and refine your practice while taking you deeper into meditation's effects on topics such as; stress and its impact, the brain, creativity and intuition, as well as the mind-body connection. Expect to come out of this series with a working knowledge of this meditation technique and the confidence required to continue establishing a daily meditation practice on your own.
Note: Registrants receive Instill's Meditation Journal (retail value of $20) and access to their online learning Stillness Vault.
Online registration is closed. Please contact us for details.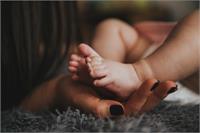 Mum and Bub Yoga

with

Shauna

Thomas
Next held on Tue, Nov 21, 2017 at 1:30 pm - 2:30 pm
This
enrollment
runs from Tue Sep 5, 2017 - Tue Dec 19, 2017
A 6 week registered yoga class taught by a certified post natal teacher for you and your baby. This class is designed for moms with babes who cannot yet crawl. This class will focus on movement, and establishing a strong foundation for restoring core & pelvic floor strength, lower back safety, and overall strength and relaxation. This class comes ready for random feedings, changing, and chatter, sometimes some crying as we welcome the chaos! We have mats for rental at the studio, and blocks straps and bolsters, just get to the studio and we will take care of the rest.
A few drop in spots will be availble.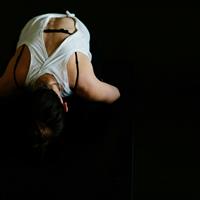 Therapeutic Yoga: A practice for resilience and movement

with

Lauren

Hutchings
Next held on Thu, Nov 23, 2017 at 1:15 pm - 2:30 pm
This
enrollment
runs from Thu Nov 9, 2017 - Thu Dec 14, 2017
This therapeutic practice focuses on slow, mindful and alignment-based movement to regain a sense of strength and confidence in the body. Lauren uses teachings and props from Critical Alignment Therapy(c) such as the Black Spinal Strap to bring awareness to the spine and awaken movement chains in the body. Alongside the physical postures, we use the tools of mindful meditation based on Jon Kabat-Zinn's Mindfulness Based Stress Reduction (MBSR) program such a guided breathing techniques and guided body scans. Mindful meditation is an essential part of rehabilitation as it calms the chatter of the mind and brings awareness back to the body in present time with compassion and curiosity. Together, we regain a sense of confidence and self-trust as the bridge between mental and physical resilience is strengthened. Open to all levels.
Online registration is closed. Please contact us for details.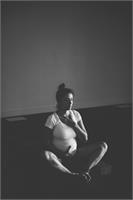 Prenatal Yoga

with

Allison

Goundry
Next held on Fri, Nov 24, 2017 at 5:45 pm - 6:45 pm
This
enrollment
runs from Fri Nov 3, 2017 - Fri Dec 15, 2017
Friday Evenings
$95.00/6 sessions $20/drop in single session
Mamas please join us for a 6 week ongoing registered class. Join a community of beautiful mammas for a weekly practice to unwind, relax and grow ever more steady in the wisdom of your physical body. Each class will focus on creating a sense of strength in the body, deep connection to breath, complete relaxation, and offer a sacred space for peaceful connection to your growing baby.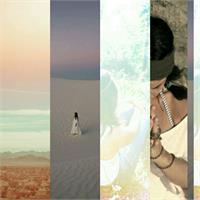 An Evening of Timelessness

with

Tanis

Fishman
Fri, Nov 24, 2017 at 7:30 pm - 9:30 pm
There is a paradoxal saying in taoism wei wu wei which means "action without action" or "effortless doing". Sometimes it's necessary to pause and rest in stillness, in order to expand perspective beyond the limited ego mind and see clearly and know what the next step of action is. Tracking linear time in timelessness is an ancient practice that is incredibly relevant and helpful today.
Through the use of gentle movement, Yoga nidra and meditation, we will expand the window of an alpha brain state, where inner stillness and presence reside. The mystics have said, that this state of attention is when the inner guru speaks.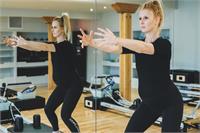 Prenatal Pilates

with

Cathy

Morrison
Next held on Sun, Nov 26, 2017 at 1:30 pm - 2:20 pm
This
enrollment
runs from Sun Nov 26, 2017 - Sun Dec 17, 2017
Join other like-minded Mommas for a six-week registered prenatal Pilates session.
Focusing on your deepest core muscles & pelvic floor, this prenatal Pilates session will support your posture, flexibility, core stability & balance as your belly grows.
Taught by Cathy Morrison, certified STOTT Pilates Instructor with Injury and Special Populations certification, Canfitpro pre/post natal & Prenatal Yoga Teacher Training.
Register for BOTH Prenatal Pilates and Prenatal Yoga and save $26.25! Promo Code in the receipt for Prenatal Yoga. Call the studio for more information.

Please note, there are no drop-in spaces available for Prenatal Pilates. Class is limited to 6 people, and registration for the full six weeks is required.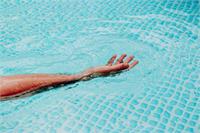 clear body. clear mind.

with

Dr. Justin

Tan
Sun, Nov 26, 2017 at 2:30 pm - 3:45 pm
Junction 9 and clear float spa present an afternoon of yoga, movement and meditation. clear float spa brand ambassadors Kate Mak, Justin Tan, Jilaine Beddoe, Stacey Irvine and Sally Powis Cambell will all be a part of this one of a kind collaboration event. Book today as this event will sell out fast.
This is a complimentary event for clear float spa members.
Non-members $20 drop-in.
Truebuch Kombucha will be giving away a cup of buch after the class!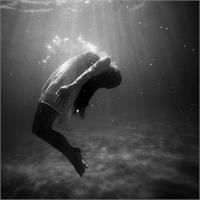 Door Way to Self — Cleansing Perceptions Yoga Nidra & Sound Bath

with

Caryn Kilback &

Nicole Nicholson
Sun, Nov 26, 2017 at 7:00 pm - 9:00 pm
During this two-hour class, Caryn Kilback and Nicole Nicholson will guide you through a Yoga Nidra Meditation and Crystal Bowl Sound Bath to access your highest. Together, we will thoughtfully open you up to the parts of your brain that help you to establish connections and access the creation of new neural pathways allowing you to tap into True Nature of Self for positive change. Beginning with the careful curation of your personal sankalpa — a simple positive statement of the heart designed to harness your intention, attention, focus, and will — followed by a short Energy Medicine Yoga sequence to tap into your inner warrior and set the tone prior to your Nidra Meditation. During this time Nicole, of Scent.Sound.Soul., will hone your senses with her vibrational essential oil blends, eventually settling you into the frequency of her crystal bowls to wash over you.

 Dress comfortably, bring a journal and a pen, and optional pillow/blanket.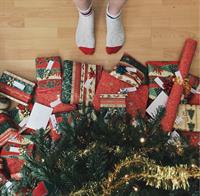 A Holiday Survival Guide - Yoga, Meditation & Nutrition

with

Jamie Cameron &

Madeline Mckinnon
Sat, Dec 9, 2017 at 3:00 pm - 5:00 pm
Is your family a total gong show? Do they leave you frazzled and wanting to pull your hair out? Do you love them to bits anyway? Of course, you do! That said, it's important to take some time for yourself this holiday season so you can stay sane through it all, with your angelic beauty & health intact.
Join Jamie and Madeline as they lead you through a fun, playful, survival guide for the holidays. We will move so please bring comfortable clothing, and a journal to write down all the nuggets of nutritional wisdom. Madeline will discuss specific nutrition tips to help you steer clear of the dessert table and provide a "sunshine elixir" recipe for mood balancing and hydration.
The Mountain Series
We are bringing our nearest and dearest from the Bow Valley for a unique series of classes this fall. Sign up for all 8 workshops, your favorite 4 or choose to drop in. The choice is up to you!
Shine on You crazy diamond with Kristen Stuart

with

The Mountain

Series
Sat, Dec 16, 2017 at 1:30 pm - 3:30 pm
Shine on You Crazy Diamond – "When you understand who and what you are, your radiance projects into the universal radiance and everything around you becomes creative and full of opportunity. As leaders, teachers, healers and yogis, our presence is our radiance." ~ Yoga Bhajan.
Join this Kundalini Workshop on the Radiant Body and learn how to amplify your voice, your energy, your brilliance and the radiance that is your essence. Polish up your 'inner diamond' so you can shine on.
*Bring a journal and wear white if it calls you.
Class 4 with Jeff Mah

with

The Mountain

Series
Sun, Dec 17, 2017 at 3:00 pm - 4:30 pm
Yoga Strong with Jeff
After teaching for 15 years, I've seen a lot of bodies - and smart mobility what works! Can the gap between your range of motion, and your range of strength disappear? Each session will be an intense experience that will challenge preconceived yoga mindsets and spark joy. Are you looking to get out of your comfort zone? To move through plateaus? Get strong? Then let's make Sundays count!
Practitioner level: all levels. These classes are not acrobatic - all actions are fundamental and accessible!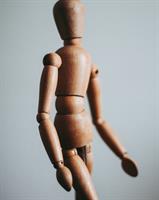 Wellness Yoga Series

with

Phyllis

Lindsay
Next held on Mon, Jan 8, 2018 at 1:15 pm - 2:30 pm
This
enrollment
runs from Mon Jan 8, 2018 - Mon Jan 29, 2018
A registered series focusing on lifelong wellbeing and keeping functional movement as part of daily living to ensure a healthy body.
We believe yoga should be available to everyBody so we are offering this gentle, well-supported class designed to build strength and stability, improve balance to prevent falls,
increase range of motion in joints and spine , and improve posture and breathing habits so daily activities become easier and more enjoyable. Postural habits, stress, trauma, illness all cause subtle changes in the structure and shape of our bodies, this is an opportunity to counter and prevent that.
We will practice both traditional and non-tradition poses safely within individual abilities using modifications and props to bring
comfort and security to your practice.
No experience necessary, just a willingness to try something different.
You may even make some new friends and have a laugh or three.