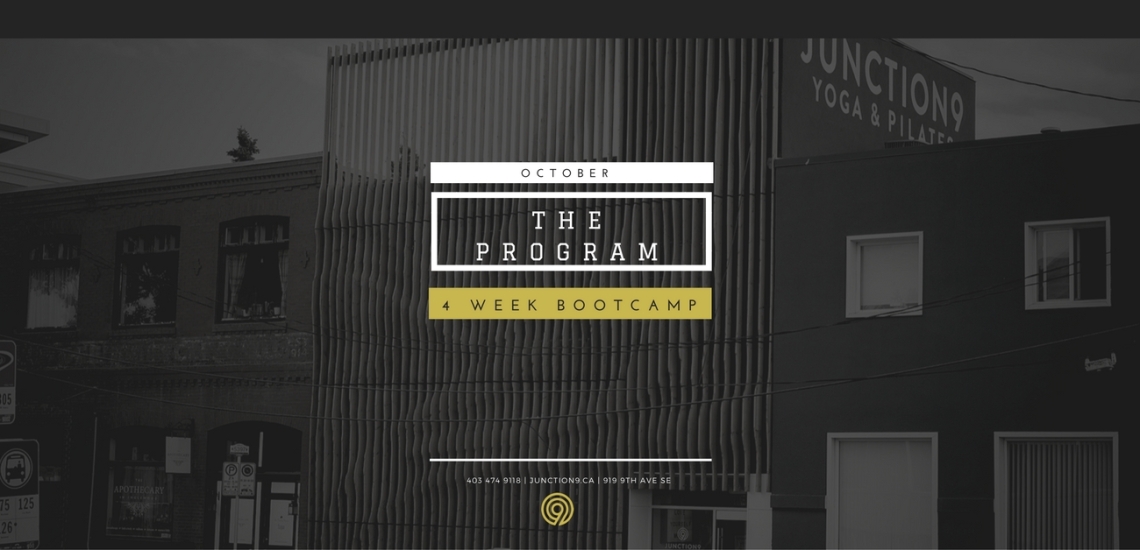 The Program Bootcamp Series



Step it up a notch with this four week 'choose your own adventure' bootcamp.
Current Bootcamp Series October 4 - October 28 2016
You choose
: Yoga + Bootcamp or Pilates + Bootcamp and commit to 4 classes a week for 4 weeks.
Bootcamp classes are body weight training classes with Sydney (co- owner of the Commune and spearhead of the Maven) taught at Junction 9. This class will involve functional movement patterns performed at a high intensity to have you improve strength, flexibility, and aerobic capacity.
Schedule: 6:10am -7:00am

Tuesday: Yoga or Pilates

Wednesday: Bootcamp

Thursday: Yoga or Pilates

Friday: Bootcamp